What I Learned. WhatILearned.com. Breaking News and Stories from around the globe.




$10 shorts, $30 suede lace ups and sneakers, and more.
If you're new to Nordstrom Rack, it's where all of Nordstrom's excess inventory goes to be sold at deep discounts. Essentially their own version of TJMaxx or Marshalls, with the benefit of it all being the level of quality you'd expect from Nordstrom.
And on top of that, the Rack also has a clearance section where items are even more discounted – right now up to 70% off. Nordstrom Rack sales are often good for picking up more designer/name-brand items at Banana Republic prices, but for this sale, I found the stuff I was noticing the most were the more every day items but under $50. Some even under $10.
There are some strong smart casual and office pickups, but for a lot of guys who don't like to spend much on gym attire, there are a few pulls like $7 work out shorts and $30 Nikes that would be smart to upgrade to.
The deal picks below all have common sizes available at the time of publishing, but there's a ton more with more limited sizing on the Nordstrom Rack site, so head over there and filter by your size to see what's all available. If you're into ugly suits, there are several under $50. haha!
Joseph Abboud Leather Lace Up $26.23 $125
Nike Tanjun Sneaker $33.73 $65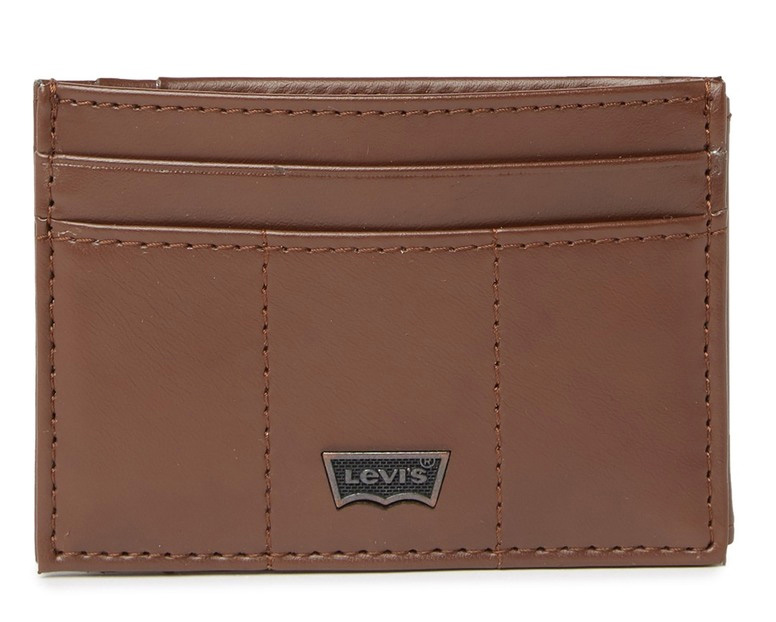 Levi's Marina Leather Magnetic Wallet $6.99 $19.97
Burnside Knit Workout Shorts, $6.99 $19.99
Timberland Polarized Retro Sunglasses $10.49 $29.97
Hermosa Plimsoll Varsity Perforated Sneaker $29.98 $92.00
Public Opinion 5 Pocket Stretch Shorts $10.49 $29.97
English Laundry Marcus Leather Chelsea Boot $69.97 $195
John Varvatos Star USA Waxed Suede Belt $29.98 $88
Hart Schaffner Marx Hanover Wool Blend Topcoat $112.48 $395
ECCO Soft 8 LX Retro Sneaker $74.98 $199.95
Nordstrom Rack Solid Trim Fit Dress Shirt $22.48 $29.97
Ermenegildo Zegna 52mm Square Sunglasses $74.98 $255
Nike Superset Dri-FIT Quarter Zip Training Pullover $22.48 $40.00
Nike Superset Vented Crew Neck T-Shirt $18.73 $35
Cole Haan Genuine Leather Moto Jacket $149.98 $698
Burnside Contrast Trim Fleece Shorts $8.74 $34
Richer Poorer Ribbed Knit Sweatpants $22.48 $60
Warfield & Grand Desi Loafer $74.98 $195
See the full sale by clicking here.