What I Learned. WhatILearned.com. Breaking News and Stories from around the globe.



Vanabode Camp, Travel And Live Forever On $20 A Day

Welcome to our AQUA PLANET TRAVEL GUIDE. This article contains information about this Clark theme park including directions, entrance ticket prices, operating hours, best rides, and other tips! Enjoy!
Summer break was something I looked forward to when I was a kid. It's a time when my cousins and I would excitedly squeeze ourselves inside a hired jeepney to travel to nearby popular beach destinations or resort villages. But while we were still waiting, we would set up our own makeshift "water park" with only laundry wash basins for the pools and washboards for the slides. Still, we had a grand time.
At present, the country is home to several water parks, which feature unique and incredible attractions. I've been to one in the south when I was a kid, and I immensely enjoyed my time there.
The North Philippines Visitors Bureau (NPVB) invited us to yet another Lakbay Norte trip and one of the highlights of that trip is our visit to Aqua Planet at Clark Freeport Zone in Pampanga. The colorful slides and the wave pools will make you feel like kids again, as I did. I was only planning to take photos of the others, but the child in me could not resist the #WatermazingExperience! 😛
Additional facts about Aqua Planet:
February 24, 2018. Aqua Planet officially started its operations. This 10-hectare water theme park is just the first wave of development for a 122-hectare resort project inside Clark Freeport Zone.
Location. Bounded by J.P Rizal Avenue, J.P. Laurel Avenue and Prince Balagtas Avenue, Clark Freeport Zone Pampanga, Philippines
Themed Areas. The Kiddie Zone and The Zone 1.
Aqua Planet Characters. Also called the Aqua Planet Legends, these are the water park's mascots: Captain Aqua, Mermaid Princess, Orc, King King Penguin, and The Bubblies namely Bellow, Snug, Quince, and Snout.
Brand Values. SAFETY first and foremost, FUN for all, and QUALITY service and experience.
Here are some of the things you might want to know before you go.
WHAT'S COVERED IN THIS GUIDE?
Aqua Planet operates daily from 9:00 AM to 5:00 PM. The management has the right to alter the schedule depending on the weather condition, maintenance schedule, and blocked dates for special occasions. Always check the schedule before going to the park. You may reach the management at (045) 649-8500.
There are two kinds of ticket rates and two types of admission tickets. The two kinds of ticket rates are the weekday rates and weekend rates. The two types of admission tickets are the Slide & Soak ticket for adults/4ft and above and the Drop & Splash ticket for kids/below 4ft.
Weekday Rates
Slide & Soak Ticket: P950
Drop & Splash Ticket: P750
Weekend Rates
Slide & Soak Ticket: P1180
Junior Day Pass: P980
Notes:

Admission fee for infants is waived.
All ticket rates are inclusive of the entrance fee, all-access pass to all water rides and attractions, tables and chairs (first come, first serve basis), flotation gear/devices, and use of Wi-Fi.
Upon purchase of tickets, you will be given the RFID wristband called "Planet Band" instead of a single-use wristband. This will be your one-time entry and exit pass. Note that re-entry is not allowed, so make sure you don't forget anything inside your car.
---
You can get your tickets at the ticket booths situated at the gate of the water park.
You can also book in advance online via Klook!
✅ RESERVE TICKETS HERE!
---
For group sales (company outing, teambuilding, family gathering, school tours, and other ocassions), you may inquire here.
---
Obviously, weekdays are less crowded than weekends. We went on a Monday, so we got to repeatedly experience our favorite slides and attractions as there were no long queues.
The busiest days are weekends and during the holidays, especially summer and school breaks. The weekend is a rest day and family day for most of us, so expect more people and long queues.
---
Clark International Airport is the main gateway to Clark and other Central Luzon areas and is the secondary gateway to Manila after NAIA. But land travel to Clark is made easier and convenient by North Luzon Expressway (NLEX) and Subic-Clark-Tarlac Expressway (SCTEX). You can skip the plane and just drive or commute there for two to three hours, depending on the traffic condition.
Coming from Subic Bay, it only takes about 45 minutes via SCTEX. The nearby landmarks are Clark International Airport (10 minutes), SM Clark (15 minutes), and Angeles Heritage Plaza (20 minutes).
Manila to Aqua Planet by Bus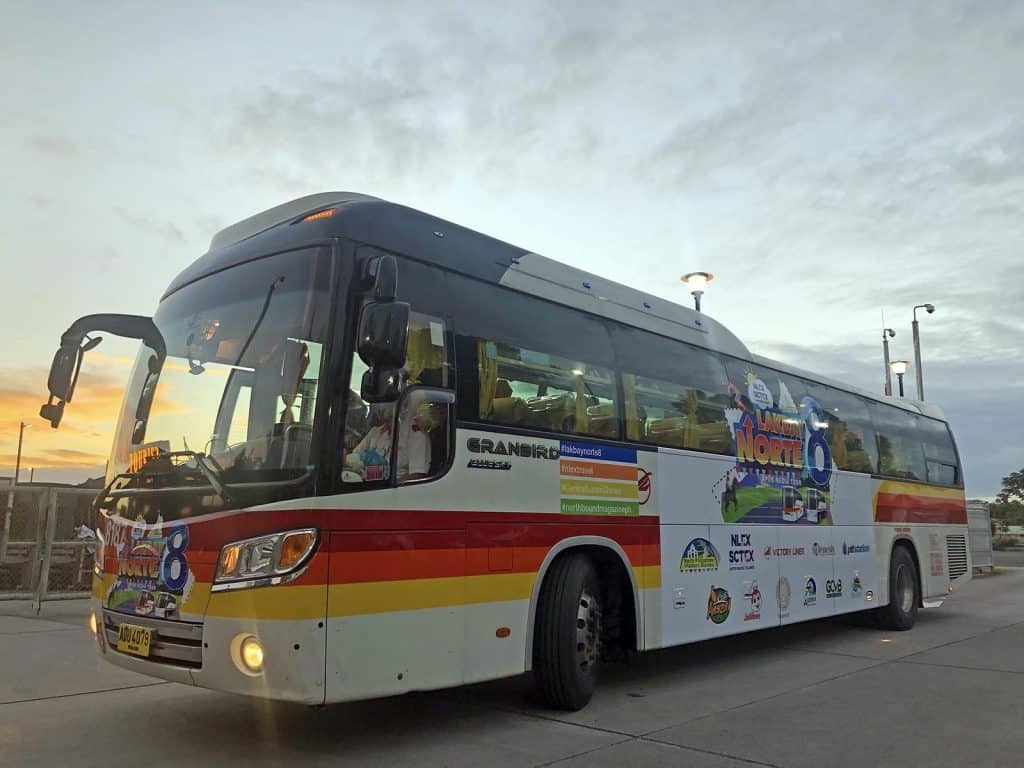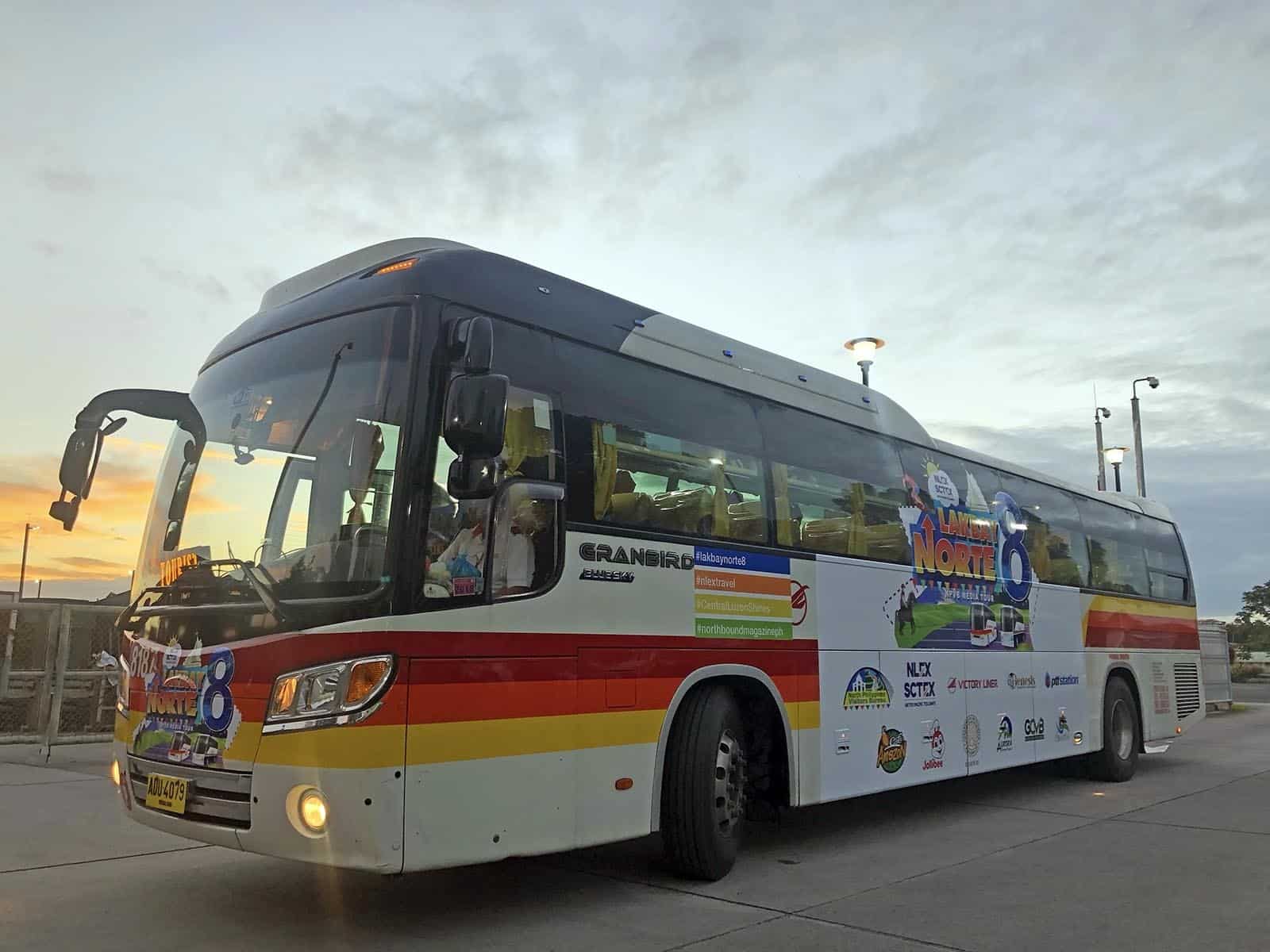 Many buses operate between Manila and North Luzon daily. One of the trusted bus companies when traveling to the north is Victory Liner. It has bus terminals in Pasay and Cubao.
Take a bus from either Cubao or Pasay terminal and alight at Dau-Mabalacat Bus Terminal. From there, you book a Grab to Aqua Planet. The total fare is P300-350 and travel time is approximately three hours.
Alternatively, you can take the P2P bus offered by Genesis. Pick up is from Trinoma and alight at SM Clark. Travel to Bayanihan Terminal on foot. Board the Blue Jeep to Aqua Planet.
More info on P2P buses that operates between Manila and Clark Airport here: P2P BUS CLARK & MANILA: Schedule, Stops & Fares
Manila to Aqua Planet by Car
Via NLEX. Take Dau Exit. Take the direction going to Angeles until you reach the road signage pointing to Clark. Aqua Planet is located at the northwestern portion of Clark Freeport Zone (CFZ).
More details here: How to Get to Aqua Planet
---
Aqua Planet has about 38 slides and attractions. They are classified into two categories: Kiddie Zone and Zone 1 (for 4ft and above).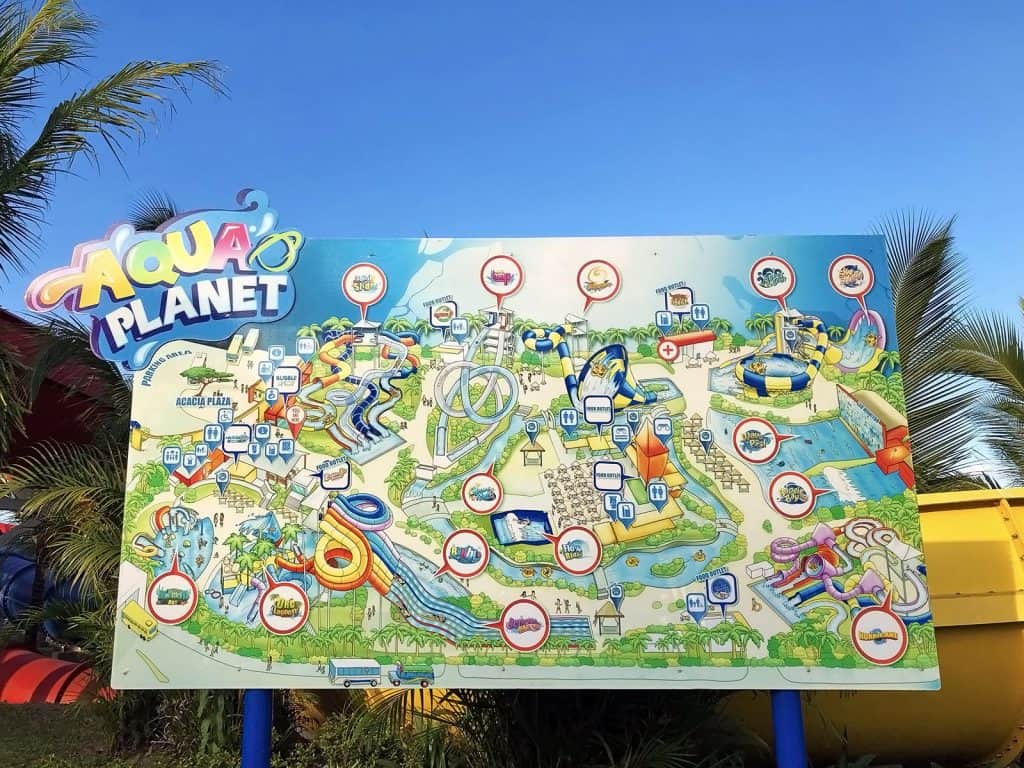 Kiddie Zone
Mermaid Bay. It's a water playground with different fun slides, sprinklers, and exciting characters. Water depth is 0-14 inches.
Orc Lagoon. Another water playground with water cannons, wheels, ropes, and giant water bucket! Water depth is 0-12 inches.
Bubble Base: Kiddie Wave Pool. The first in the country! There are three kinds of waves: diamond, roller, and stretch roller. Water depth is 0-44 inches.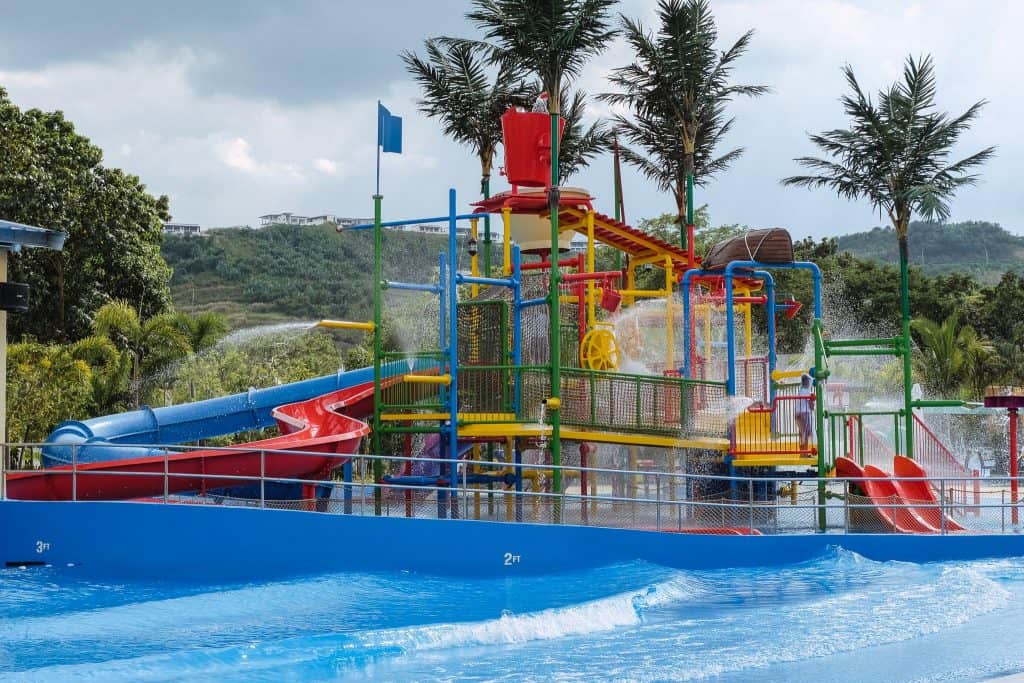 Restrictions:

Only children under 4ft or 47 inches are allowed.
Maximum weight allowed to use the slide is up to 200 lbs or 90.72kg.
For the kiddie wave pool, children below 4ft must wear life jackets.
All children must be accompanied by a guardian or an adult.
Zone 1
Restrictions:

Slide maximum weight requirement is 200 lbs or 90.72kg. Guests who will not meet the weight requirement (maximum 200lbs or 90.72kg) for the slides will get a FREE merchandise voucher worth PHP100. The voucher is only valid on the day of the visit.
Octopus Racers, Super Bowl, and Sky Shuttle have minimum weight requirement of 88 lbs or 39.92kg, while Aqua Loop has 100 lbs or 45.36kg.
For Wave Pool and Wave River attractions, life jackets are required for children under 4ft and those who can't swim well. All children below 4ft must always be accompanied by a guardian or an adult.
---
Well, to be honest, it's hard to tell as we all have different preferences. But among our group, here are the five attractions that we enjoyed the most (in no particular order):
Tornado
Sky Shuttle
Wave Pool
Octopus Racers
Super Bowl
Expect long queues, especially during peak season.
---
This will depend on the time of your visit and the attraction. For the popular attractions, it may take you 30 minutes to over an hour during peak season and weekends.
---
On weekends and in peak seasons, expect to wait in line for a long time for everything — rides, food, and restroom.
It is best to go during weekdays or off-peak season. But if weekends and holidays are your only options, you might want to consider these:
Prioritize. Decide on the attractions that you don't want to miss. List and rank them. After covering your priority rides/attractions, you can move on to the others if you still have time.
Go there early. There's not too much crowd yet, so will have more time at the park and will have a higher chance to try all your favorite attractions.
Take a brunch. This will save you more time by avoiding waiting in line for your food. Remember to hydrate yourself though.
Note: These are just suggestions. You may choose to follow or not follow these.
---
Yes! If your group/family is big or wants a bit of privacy, you can rent cabanas. Remember that this is exclusive of your admission ticket. The cabana rental rates range from P3000 – P5000 (good for 15-25 pax). Each cabana has comfortable cushions, mist fan, and safety box/vault for your valuables.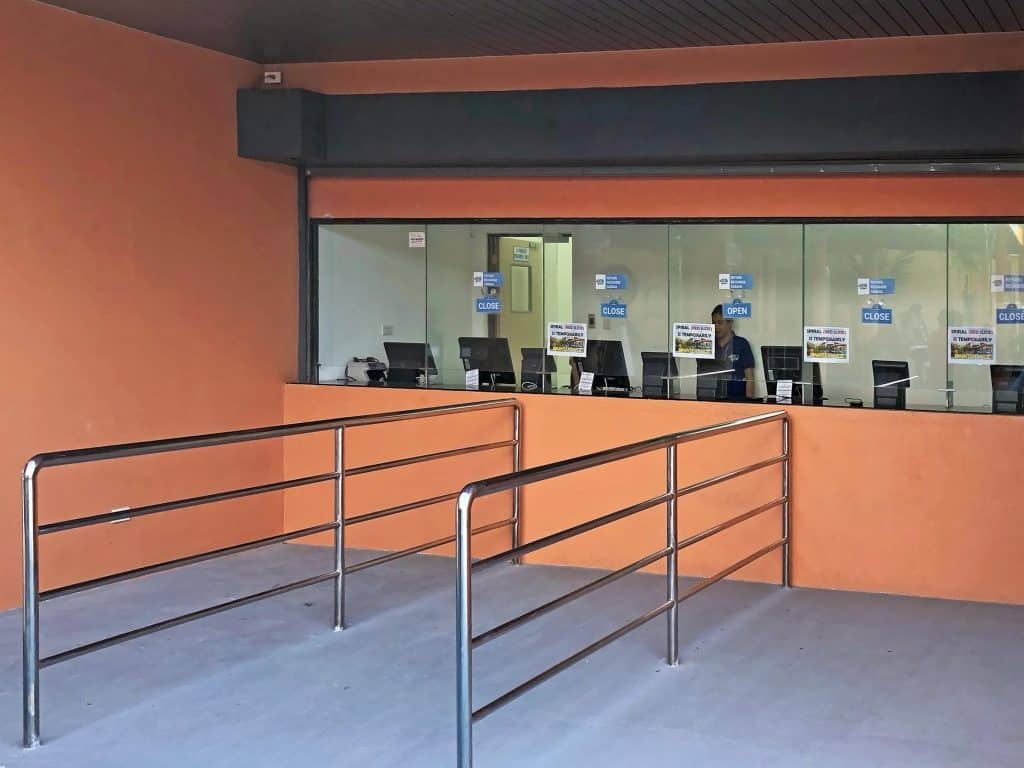 ---
You are wearing the answer around your wrist! Use your "Planet Band". Cash won't work inside the park as the cashless transaction is in effect. Here's a list of how the Planet Band works: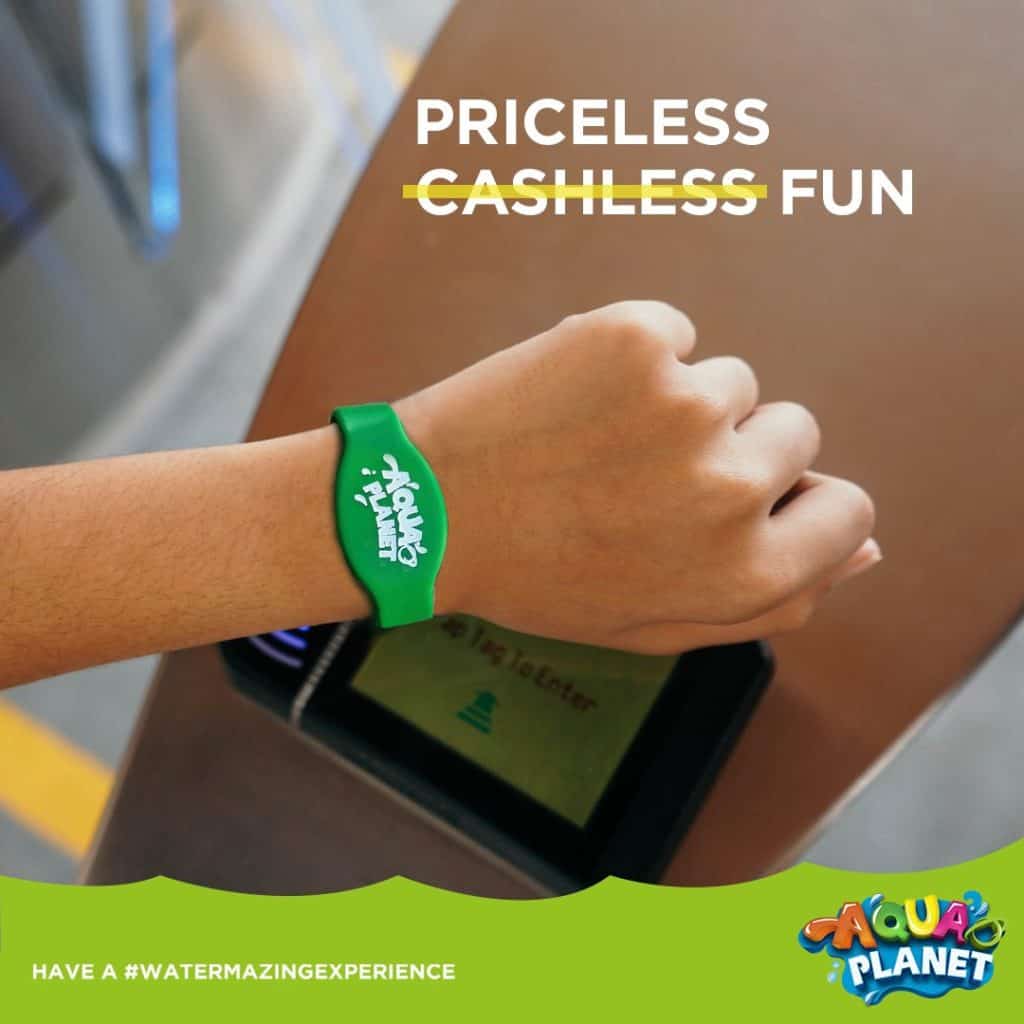 Upon ticket purchase, you will be given the Planet Band, the RFID wristband that serves as your entry and exit pass too.
It also serves as your e-wallet. Use it to buy food and other products inside Aqua Planet.
Load it at the Refill/Refund Station near the entrance and around the park. Note that loading must be done via cash as credit cards are not accepted. You can use the credit card when you purchase the admission tickets.
If you haven't used everything up, you can refund your cash at the Refill/Refund Station also.
You need to return the Planet Band upon exit.
Don't lose it or you'll pay for the unit.
---
There are a number of food concessionaires in the park, so if you get really hungry and thirsty, you can just tap your Planet Band to purchase your food and drinks. Make sure you have enough load! :p
---
Food and drinks from outside are NOT allowed inside the park. Exceptions are medical and infant food.
---
YES! There's a Maybank ATM beside the Guest Service counter.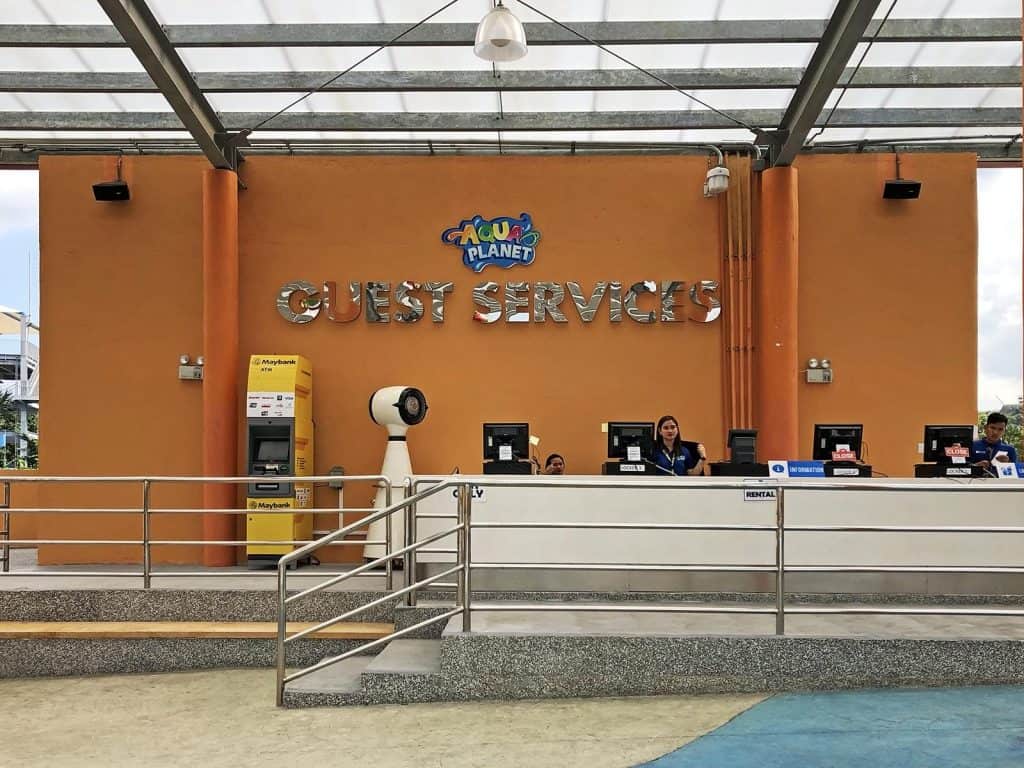 ---
YES. You can activate a unit using your RFID wristband, Planet Band.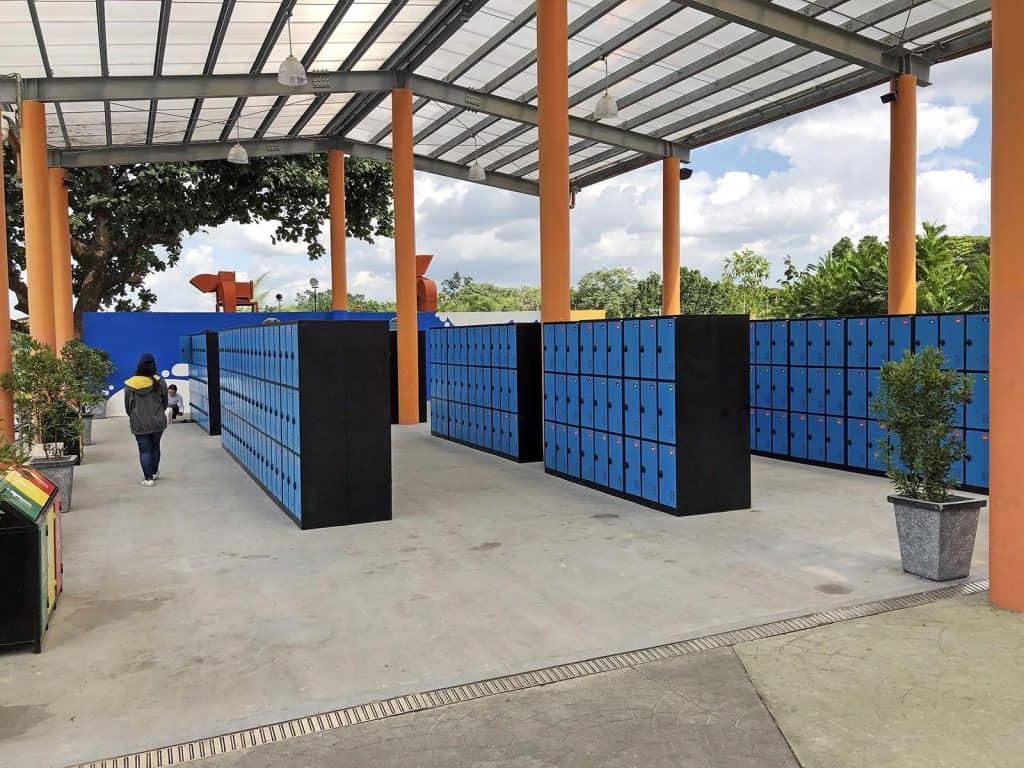 Lockers are located near the Guest Service area. Upon entering the park, you can immediately spot it on the right side. The rental rate is P200.
---
NO. Only certified service animals are allowed.
---
Below is a list of the prohibited items inside the park:
Own floaters and flotation devices
Folding chairs, tents, umbrellas
Drones and any remote-controlled flying devices
Cigarettes, e-cigarettes, weapons, toy guns, and illegal substances
Wheeled devices/carriers EXCEPT for wheelchairs and strollers for infants, senior citizens, and PWDs.
---
Aqua Planet management made sure that every ride is safe and in good condition. Height and weight requirements are strictly implemented to ensure the safety of everyone. The staff members are highly trained and the majority of them are skillful lifeguards. The quality of water is also a top priority as the park houses four state-of-the-art filtration systems, providing safe and clean water running inside the water park.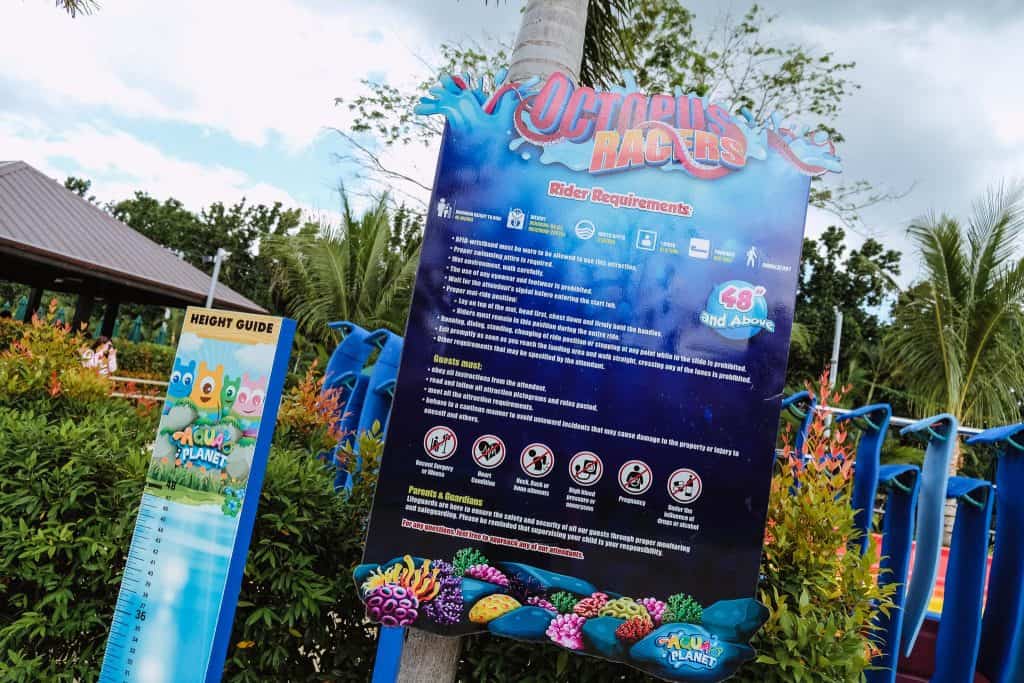 ---
For safety, these guests are not recommended to use the slides and other strenuous attractions:
Guests who have recently undergone surgery
Guests who have back, neck, and heart problems
Pregnant women
---
Wear proper swimwear.
Some items are not allowed when using the slides. Refrain from bringing or using them if you don't have anyone to look after your stuff. These items are not allowed: eyeglasses, jewelry, denim, swimwear with metal materials, footwear (except aqua shoes), and gadgets such as phone, camera, action cameras, and selfie stick.
Bring sun protection.
Bring your own toiletries and medicine.
Have an extra battery for your camera or bring your power bank. You don't want to miss the opportunity to snap those happy moments.
Take good care of your Planet Band. You will be charged for it.
Secure your belongings at all times. You are responsible and accountable for any loss and damage.
---
This post is brought to you by the North Philippines Visitors Bureau, a non-stock, non-profit membership-based umbrella organization of Convention & Visitors Bureau (CVB) all over North Philippines. The aim is to promote destinations through events & conventions.
---
---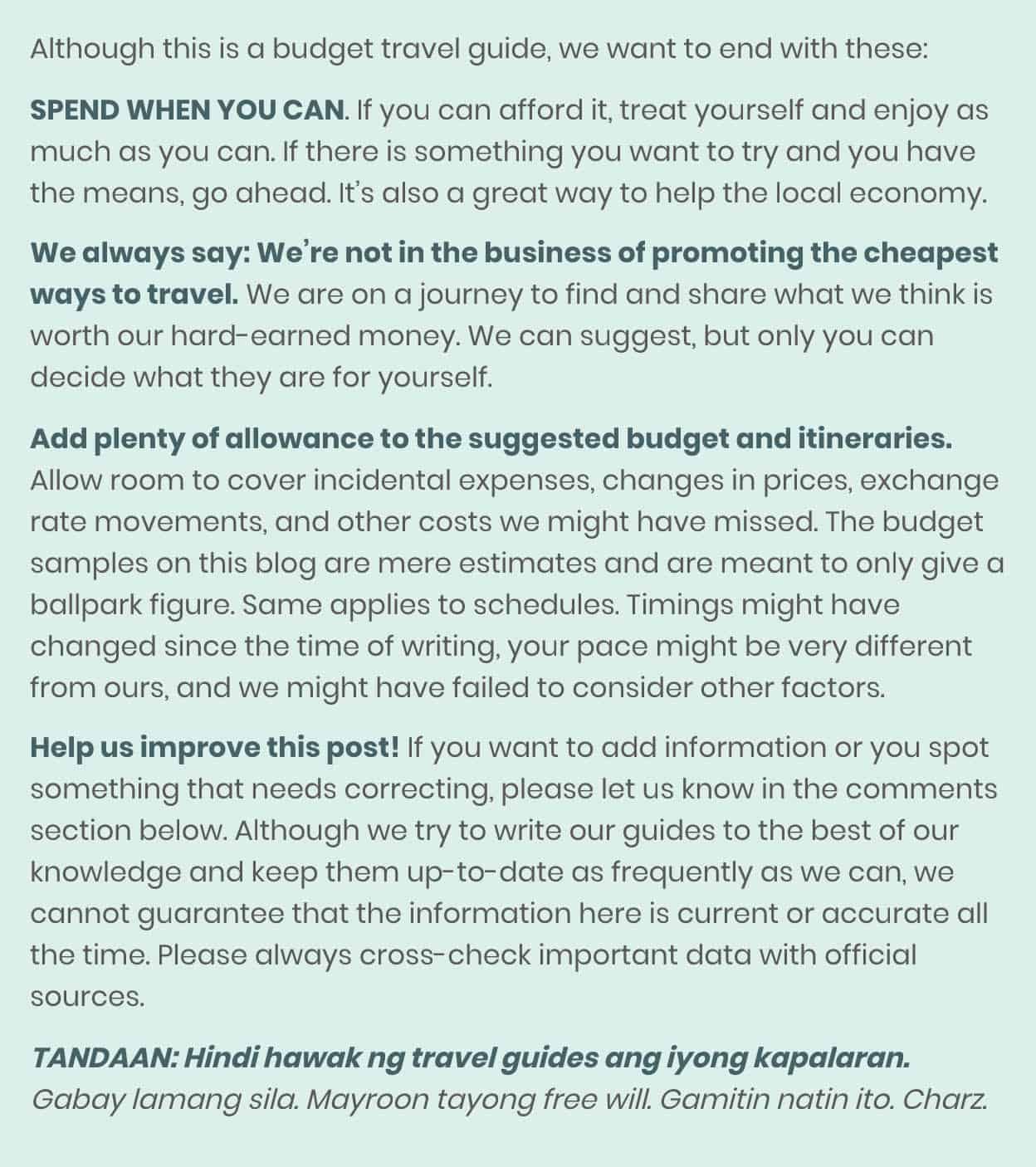 Get Free Flights With Travel Hacking! – High Converting & Unique Offer (view mobile)




Source